On a mission to connect others to the internet, starting with
Western New York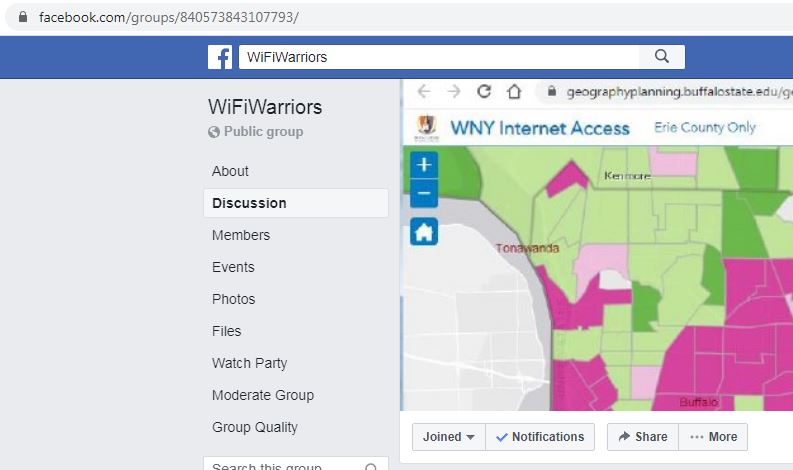 Find WiFi Resources & Updates on our Facebook group.
This is where you will find the most timely information, resources, and updates.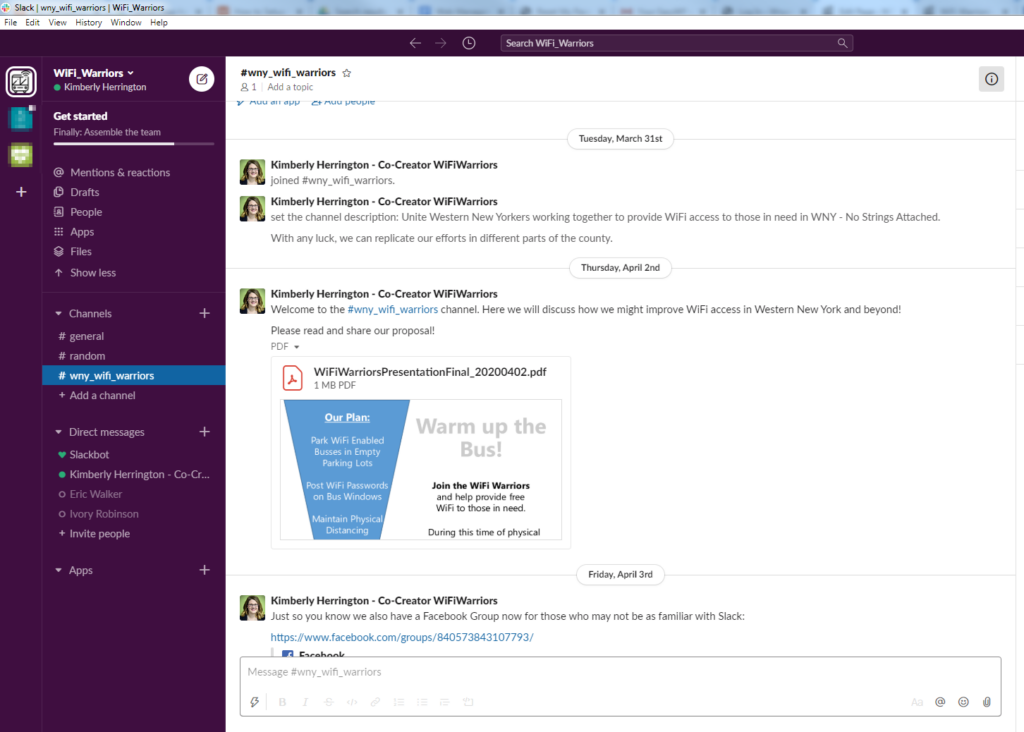 Tech Folks- Join our Slack
Want to help with our mission? Join our Slack and tell us how you'd like to help!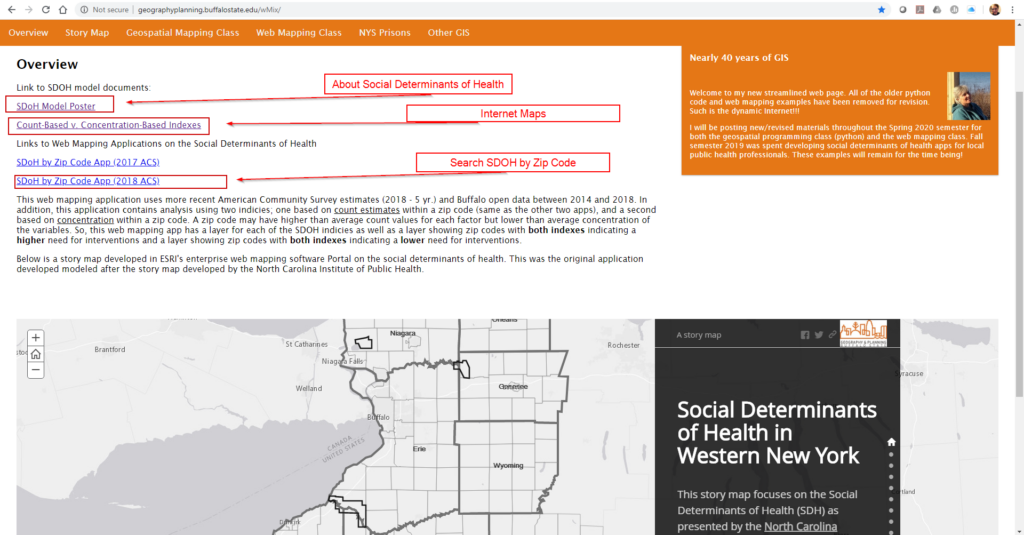 Access the Maps
Find out what the census has to say about internet in your area.
Click "Read More" below.

Open the link then click the "magnifying glass" in the upper right hand corner and type in your Zip Code to learn more about internet statistics in your area.

OR…
To learn more information about these maps and their creator check out:
Visit: https://geographyplanning.buffalostate.edu/wMix/


"WiFi as important as Water"
With residents across the nation being asked to stay indoors, and schools being closed, this pandemic has revealed what many Social Determinant of Health (SDOH) experts have long since known, that many will be without a vital resource – the Internet.
Without access to Wireless Internet (WiFi) or Broadband (Wired Internet), people have limited access to things such as education, telemedicine, employment, food delivery, social connections, and up to the minute information from city, state, federal, and world news.
WiFi Warriors hopes to bring attention to those in need of internet and hopes to connect people to resources they need. We're working to spark innovations by using the bus industry and other innovative solutions that are likely to present themselves in the coming weeks.
Join our Facebook Group to support our cause and help save lives.
Our Facebook Group is open to all. Join us to learn about hotspots in your area, or resources that can get you internet access.